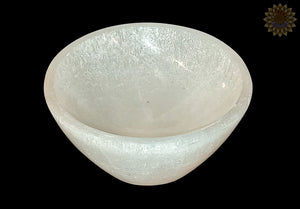 Selenite is a crystallized form of gypsum; with a pearly luster this crystal is stunning.  
We happily bring you a some beautiful small selenite bowls. Small bowls often avereage about 2 inches high and close to 3 inches in width.
Actual product may vary from photo shown.
Please bear in mind, that photo's color and variations will differ as each one is unique.