Glass Art
A stunning selection of glass blown art is featured through out the gallery.
The Sensi Side Gallery features a collective of both local glass artist, alongside award winning artist.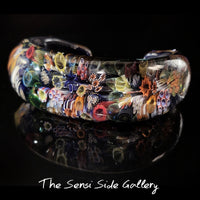 Support your local Artist
We have a great fondness for our local artist and community.
The Sensi Side Gallery has been proudly featuring a variety of local artist, jewelers and glass artists since 2005.